We offer Top-Notch Services
Every story is distinct. Our job is to visually tell your brand's story in the most appealing way possible. And we do it best.
1

Pick a plan that meets your needs.

2

Discuss your company's needs and objectives.

3

Get a captivating design delivered quickly.
Featured Services
We can design any type of website you desire. Among our highlighted Graphic Design Services are
Logos

A logo represents a brand accurately. Our logo designers design the perfect logo to give a business a professional look and feel. Make the best emblem for your brand by utilizing our logo design services.  

Designing Websites

Hire our experts to create stunning, engaging, and bespoke websites that provide an excellent user experience and drive results. We help businesses of all sizes transform how they communicate with their customers online.

Shopify Theme Design

We can assist you with your Shopify journey, whether you are a start-up or an established brand. We look at the big picture, and we make sure you're ready to take on the world of ecommerce.

BigCommerce Design

Utilize the full potential of BigCommerce Design Capabilities to benefit your business. If you want to make a difference, use a platform that is different from the rest.  

Brand Identity

Come and work with us to create an identity that is long remembered. Let the content meet visuals to represent your company's personality.

UI/UX Service

We design user interfaces that entice customers to return for more. Our UI/UX design ensures that tools and people interact better to solve real-world problems.    

Digital Ads

Hold your customer's attention with adorable Digital Ads in this era of short attention spans and constant scrolling.

Social Media

Follow your audience. Using our social media post design services, you can fully utilise social media to increase brand awareness and become a lead magnet.

Packaging Design

Let your product stand out on the shelf with our unique packaging designs. Better packaging means better protection and, thus, better sales. 
Getwebdesigns know what it takes to become the best.
Our Story
Get Web Designs is US based web design firm. We are on a mission to provide dependable web design services to those in need, regardless of geographic boundaries.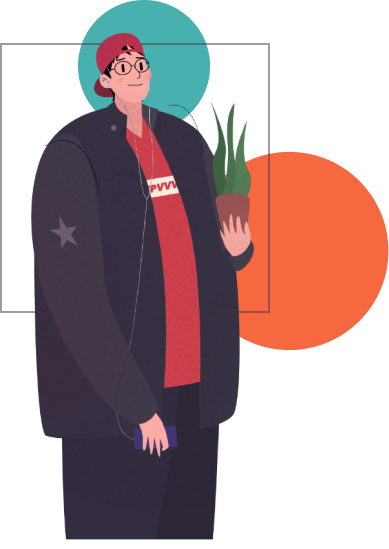 Here, we take pride in creating amazing designs that set standards.
A Picture is worth a thousand words. Whatever message you want to send, let your design speak for itself through visual elements. Our collaboration, however, does not end with the submission of your project. All of our services are designed to solve customer problems and foster long-term relationships with them. We also offer ongoing support to assist you in resolving design issues and keeping your website operational.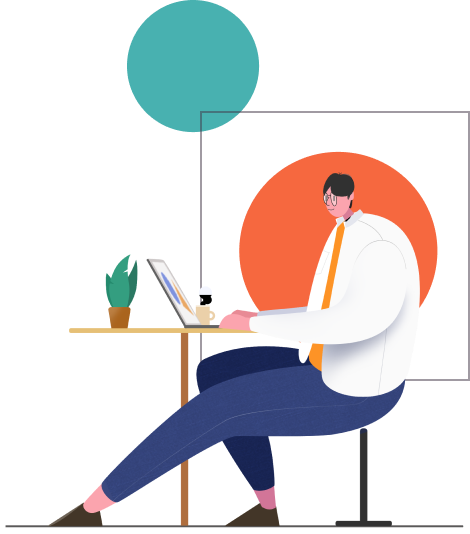 We make sure that your business stays a cut above in terms of design
Bring out your creative side by fuelling your imagination. If you have the courage to dream beyond the limits, we have the courage to present them to the world in a beautiful way through our alluring designs. We will assist you in putting your ideas into action for as long as you wish. We enjoy recognising the extraordinary. Allow your ideas to collide with our design skills to create beautiful solutions.
Best Design Solutions in One Place
Become a part of our team to develop strong, inspirational, and elegant design solutions.
An intuitive design is focused on the user or customer. We create designs that meet your customers' needs and make them happy, from attracting visitors to increasing conversion rates.
Three reasons for a visually appealing design.
Attract visitors
Create an incredible first impression
Evoke emotion
Our designs consider everything that is important to you. We value long-term relationships. Allow us to create stunning designs that will leave an indelible impression on your visitors.
A consistent design improves your sense of identity, makes navigation easier, and communicates clearly with your audience. In the long run, it is a cost-effective and time-saving solution. We assist you in quickly obtaining consistent designs.
Design creates culture. Culture shapes values. Values determine the future.
Membership Benefits
Become a member and you don't have to go anywhere else for a good design.
Design Board

Request as many designs as you want.

Lightning Fast Delivery

Get one design at a time at lightning-speed delivery.

Fixed Monthly Rates

Pay a fixed amount each month so you are aware of how much to invest.

Top-Notch Quality

Unmatchable quality designs at your fingertips.

Flexible And Scalable

You can scale up, scale down the project, hold or cancel at any time.

Unique And All Yours

The design is based on your requirements and what's good for you.
Industries We Work With
Tech

Printing

Automotive

Ecommerce

Retail

Beauty

Fitness

Healthcare

Real Estate

Hospital

Education

Marketing
Our Recent Works
Our most recent projects, which are listed below, are excellent proof that you should hire us if you have any doubts.
Apps, websites, logos & more
Let's Work together
Choose a Plan that's Best for You.
Monthly Plan

No Commitment Required. Get a free 2 Days trial.

$3990/m

---

What's Included:

FREE 2 Days Trial

Unlimited Requests

Unlimited Brands

Unlimited Revisions

Access to Unlimited Stock Photos

Unlimited UI/UX Designs Included

Unlimited Video Editing Included

Pause or Cancel Subscription Anytime

Immediate Chat Support
What Others are Saying about Us
---
---
We've worked with Getwebdesigns for multiple projects and are quite impressed with their quality designs, response time, and professionalism. They have successfully delivered our projects under tight deadlines with patience considering every attention to detail. We are happy with their service and continue to outsource projects to them.

Louis Hoffman

Toronto

When it comes to creating professional, attractive, and functional website designs, getwebdesigns is your one-stop solution. I have collaborated with getwebdesigns to create a functional website design for my business. They have produced extraordinary results for my website through their meaningful design solutions. I'll contact them again for my projects and I recommend you to try them for once.

Haley Joel

New York

Being a company owner, I have high expectations for my website design to draw customers' attention and convert them. They worked to the best of their abilities to meet my requirements and helped me to provide the design that I have visualized for my company. I will highly recommend getwebdesigns to business associates who are looking for beautiful and functional website designs.

Alexander

San Fransisco

It was my first time working with GetWebDesigns. I was blown away by their designs, customer service, and professionalism. The designers are highly skilled and willing to help me with whatever I want. Your search for a good web designer ends with the getwebdesign company. You get what you paid for. Every penny is worth your spending.

Bailey Ray

New Jersey

If you want a good web design, look no further than Get Web Designs. Their quotes are very reasonable and their designs are beyond my expectations. The technical team supported me in web designing throughout my entrepreneurial journey. I have worked with them and I'm very satisfied with the results they have delivered. I highly recommend Get Web Design to everyone.

John Allen

New York
FAQs
Why do I need professional graphic design services?

You need to share your brand story through logo, website design, brochure, social media, etc. Not everyone can create a design that is visually appealing, functional, and also resonates with your brand story. This is where professional graphic designers can help. They are trained to convert any kind of information into creative visual designs and communicate effectively to the customers the moment they land on your website.
Why is branding important?

Branding is necessary to create a memorable impression on consumers and also inform them what to expect from your company. Branding helps you to stand out from the competition and let your customers know what you can offer and what makes you the better choice.
Do you provide any free trials?

Yes. Each of our subscription plans offers free trials. 1 design per time period.
What graphic design services do you provide?

The graphic design services we offer include Web design, logo design, brand identity, UI/UX, Digital Ads, Social Media, Shopify, BigCommerce, App Design, etc. To learn about what more services we can offer, visit our Services Page.
What if I don't like the design?

No worries! You will get unlimited revisions on the designs till the subscription plan is valid.
How many revisions can I request on my designs?

You can request unlimited revisions on the designs as long as your subscription plan is active.
Do I own the right to all my designs?

At the time of your design submission, we hand over all the rights to you so that you gain full ownership of the design.
Do you provide ongoing maintenance services even after launching the website?

When you are with us, you don't have to worry about anything. We provide ongoing maintenance services till your subscription plan is active and resolve most of your technical and other issues.
Can we connect through a call to discuss my business?

Yes. if you are stuck anywhere, you can call us, email, or hop on a video call through Google Meet. We also provide an AI-powered chatbot to assist you with common issues and frequently asked questions.
How do you deliver the final designs?

You will receive the final designs in Figma, PDF, Zip, or AI file formats
Just Say Hi!
Leave us a message and we'll get back to you as soon as possible.